If you haven't seen the new Barbie movie yet, you are missing a parade of custom, vintage and ready to wear Chanel from hats, sunglasses, quilted handbags all the way to suits. It's not surprising to see Margot Robbie decked out in head to toe Chanel because she's been an ambassador for the house since 2018 and frequently graces the red carpet wearing custom or vintage Chanel looks.
Virginie Viard, creative director of Chanel, worked with Barbie's costume designer Jacqueline Durran to create custom looks, including three suits, a dress for Robbie's Barbie and a ski suit for Gosling's Ken. Also featured were hats from famed Maison Michel, sunglasses from the new Coco Neige Collection, a heart shaped Chanel bag and lots of other looks from Chanel's ready to wear collections.
Margot Robbie spoke about Barbie coming in a box with lots of accessories and how working with Chanel felt right for her character. Durran was quoted as saying, "Barbie would always be perfectly dressed for whatever she was going to do" and nothing makes more sense for that than Chanel.
Eagle eye Chanel fans noticed a few outfits that were vintage runway including a suit Claudia Schiffer wore from the Spring/Summer 1995 runway show that still had her name inside the jacket. It was so exact right down to the pin and earrings. There's also a vintage pastel jeweled necklace with CC logos that is one of the stand out statement pieces in the movie.
If you haven't had your fill of Chanel or Barbie yet, don't worry because Margot's stylist Andrew Mukamal never missed a chance on the elaborate press tour to dress Margot in Chanel everything. We can't wait for the movie to leave theatres so we can sit and watch, pause, gasp and try to find every Chanel piece.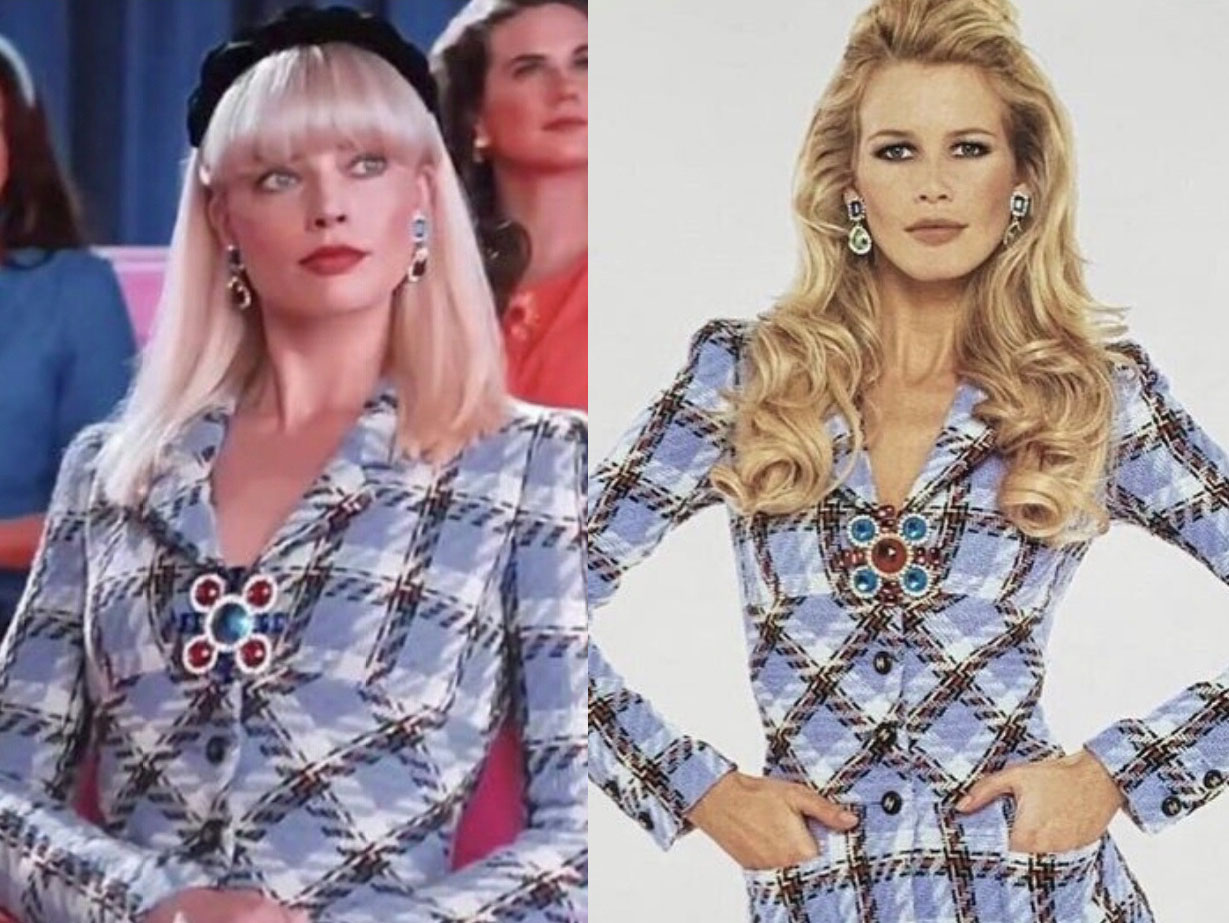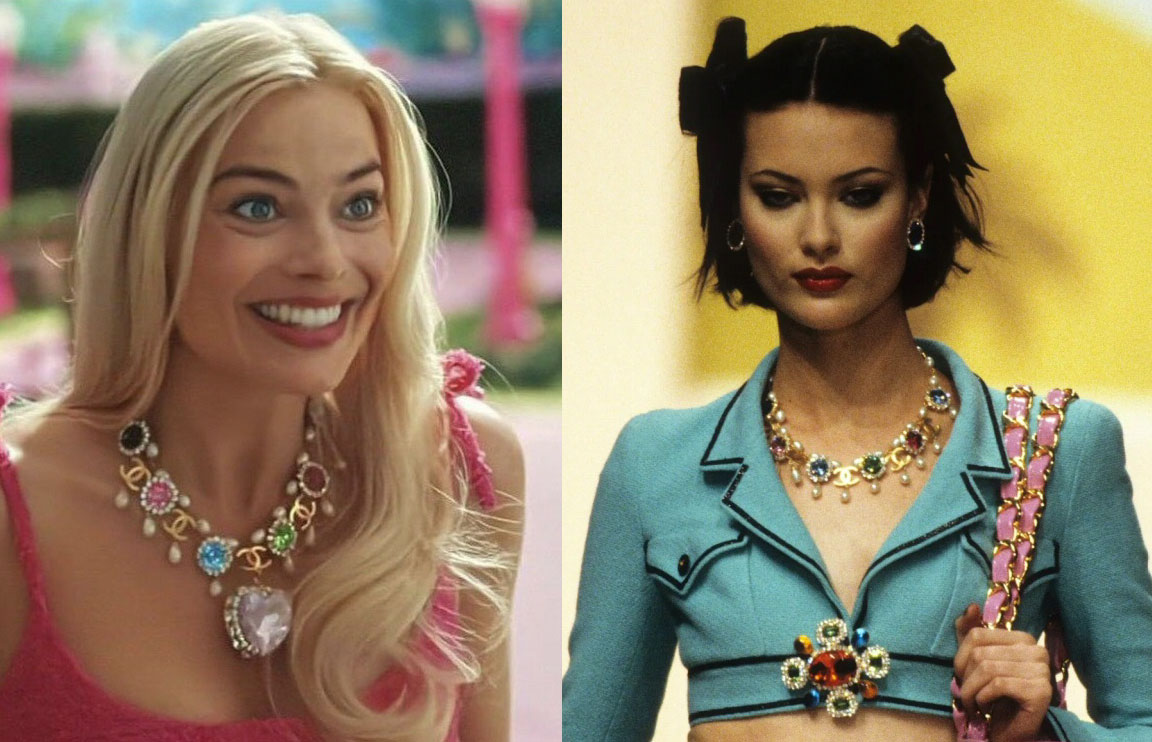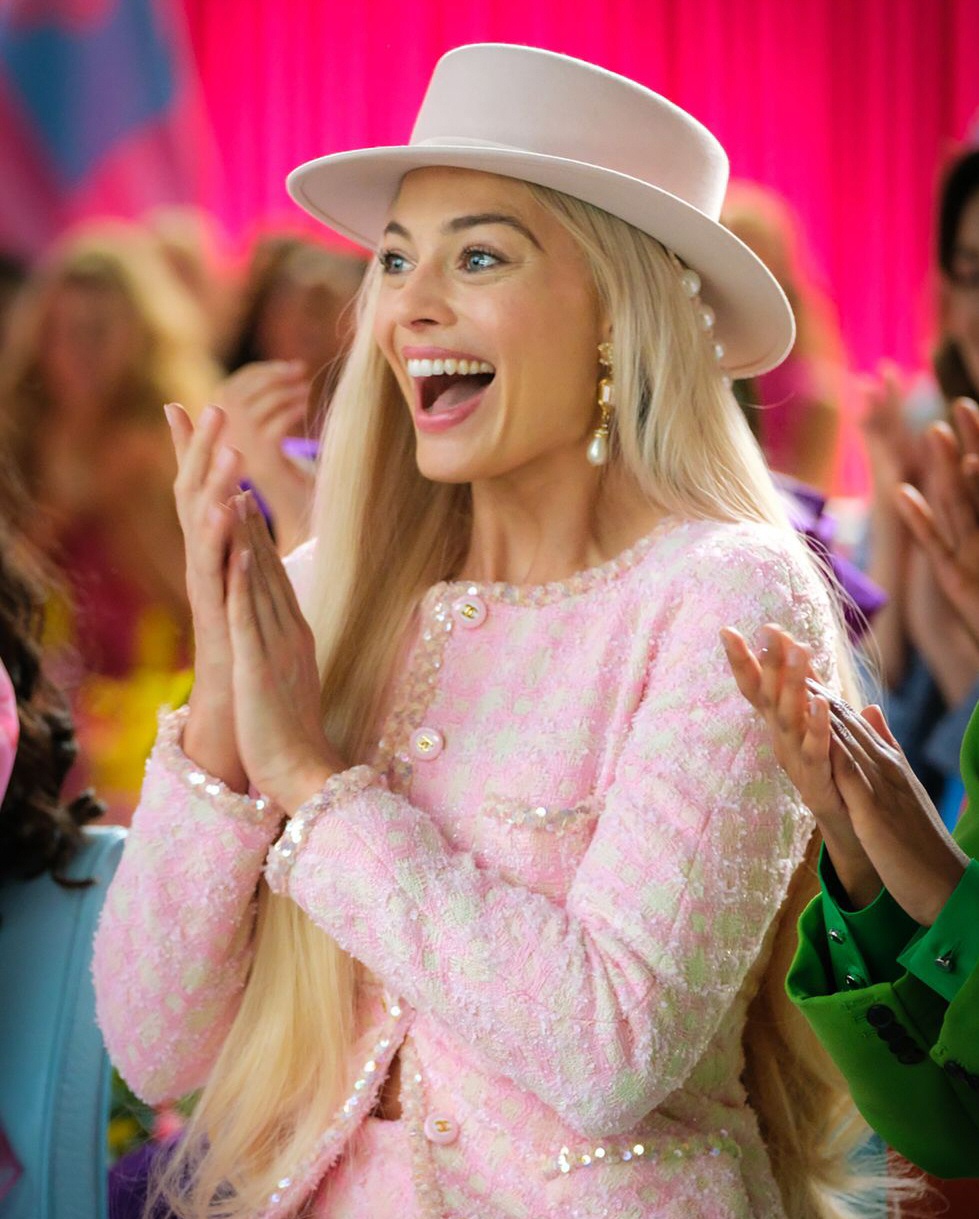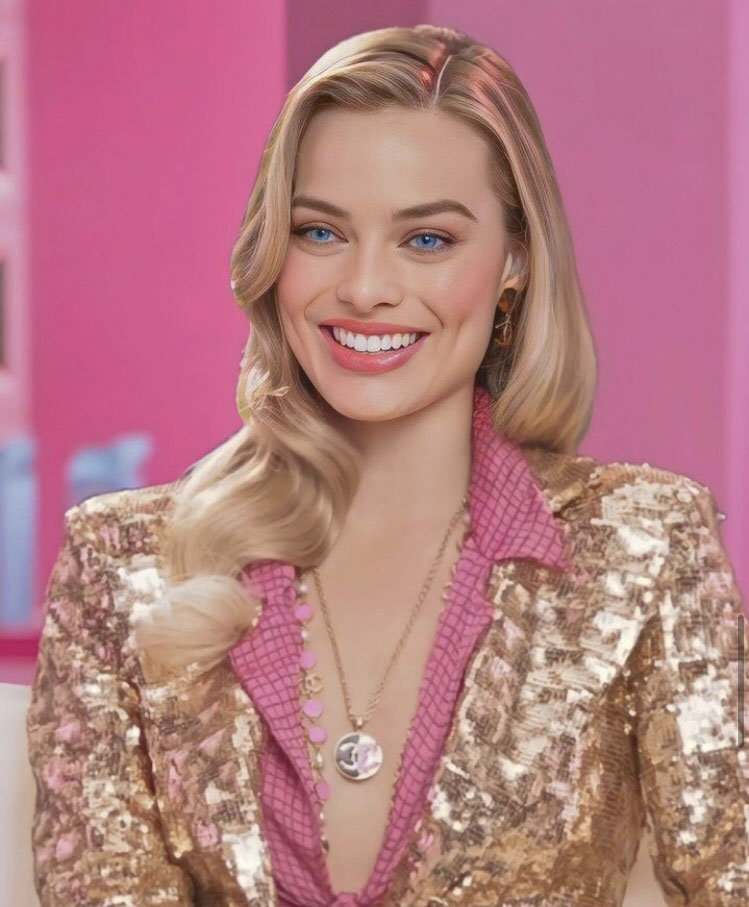 Blog
If you haven't seen the new Barbie movie yet, you are missing a parade of custom, vintage and ready …

Have you ever wondered about the "House Ambassadors" and "Friends of the House" of Chanel that are f …

Most people who love Chanel know that Gabrielle was a very superstitious woman, but lesser known is …